Former Green Beret warns of extreme narrative pushed into the military and US institutions
Ivan Raiklin told 'Tucker Carlson Today' people in his network are "willing to bend and budge on their moral, ethical and even legal principles," so they do not lose their jobs or benefits.
Fox NewsJanuary 8, 2023 8:48am EST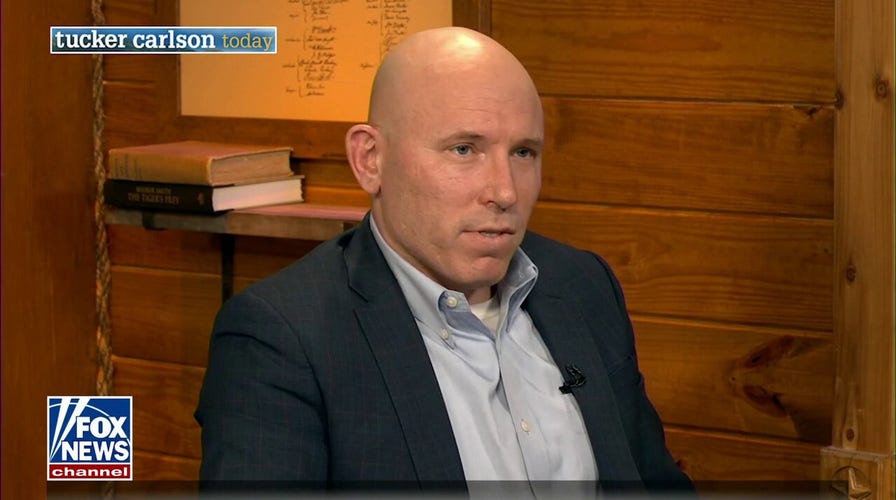 Former Green Beret Ivan Raiklin argued on a recent episode of "Tucker Carlson Today" on Fox Nation that the military has moved away from its focus, which he says is to win wars and defend the United States Constitution.
Raiklin, a former lieutenant colonel, retired from the military after serving for 25 years because the Pentagon began promoting vaccine mandates and equity training. He stressed to host Tucker Carlson that in order to defend the nation's Constitution, one must know what the Constitution says.
Fox Nation – America is Streaming
Shows, Documentaries and Movies that Celebrate America.
"So, if I ask the question of [Defense] Secretary [Lloyd] Austin, Chairman of the Joint Chiefs of Staff [Mark] Milley, if I ask you, general, what are you going to do when the 25th Amendment is violated? Oh, you don't know what the 25th Amendment is. How about, what are you going to do when the 12th Amendment's violated? Oh, you don't know that one. Let me go to the base document. What about Article II, Section 1, clause 2 or Article I, Section 4? Most of these people are going to look at you like deer in the headlights — have no clue what you're talking about," he remarked.
Raiklin argued that the media and all three branches of federal government, including at the state level, have pushed a certain narrative into our institutions "to make people think that this is actually — that the extremism thing is a thing, and it only applies to one side of the political ideology."
The former Green Beret reveals that because of pressure and the idea that those in his network will be fired from their positions or lose job benefits over speaking out against the woke political agenda, it forces them to remain silent, even if that means having to go against their own values and beliefs.
"So, in a sense, some folks are convinced that that's true, even though it's not. It's not based on fact," Raiklin told "Tucker Carlson Today."
"Others know that critical thinkers — I would say a majority of my network is in the special ops and intel community and those that are even — lean left of center. When I present the evidence in a very deliberate, systematic manner, they know where I stand ideologically. They'll agree with the conclusion, which does not align with what's being promulgated at the top."
"But they don't want to lose their job. They don't want to lose their benefits," he continued. "It all comes down to that. It all comes down to safety, security and they're willing to bend and budge on their moral, ethical and even legal principles."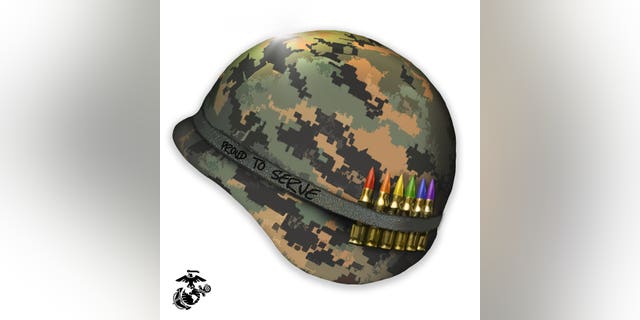 The military has received criticism from embracing a progressive ideology, not only from its own service members, but the overall public as well.
According to a report, by Sen. Marco Rubio, R-Fla., and Rep. Chip Roy, R-Texas, cadets at West Point are being taught about critical race theory (CRT) and "in order to understand racial inequality and slavery, it is first necessary to address whiteness."
The report further explains that the Biden-Harris administration approved of service members who want to "transition" while on active duty to receive "gender reassignment surgery," thus allowing the transitioned member to choose whichever bathroom and shower facility they want to use.
The Air Force added to its writing guide that airmen and guardians could use pronouns in their signature and its academy gave a slide presentation that instructed members to use gender-neutral language. Ramstein Air Force base, located in Germany, organized a drag queen story hour for children in 2022, however, the event was called off after Rubio sent a letter of disapproval to the base and because it received widespread unease from service members and their spouses.
Service members have expressed their concerns with the military because of its requirements for diversity, equity and inclusion (DEI) programs. "I do perceive the Army leadership as woke and probably the lower enlisted (they have been indoctrinated in school)," one service member told Fox News Digital. "Equity-diversity is another way to divide and control the masses. It does nothing for the warfighter."
To watch Tucker's full interview with Ivan Raiklin, subscribe to Fox Nation and stream the episode of "Tucker Carlson Today."
Fox Nation programs are viewable on-demand and from your mobile device app, but only for Fox Nation subscribers. Go to Fox Nation to start a free trial and watch the extensive library from your favorite Fox News personalities.
Fox News' Michael Lee contributed to this report.