Posted on by Constitutional Nobody
Written by Steve Cannon for USSA News.
It's an insult to injury, service members who were fired over refusing the Pentagon's COVID-19 vaccine mandate are now being forced to repay signing bonuses after serving their country for years and putting their lives on the line.
One former Army service member who refused the jab last May and was kicked out of the military for it told Fox News Digital in an interview that he is now being forced to pay back his original signing bonus. The Pentagon is claiming it wants its money back because the service member failed to complete the commitment in his contract.

Members of the US military that were fired for not getting the Covid Vax are now being forced to repay their signing bonuses.

This is unacceptable to say the least.

The Biden administration is the biggest disgrace in our nation's history.

— JohnGalt 🇺🇸🇮🇱 (@JohnJGaltrules) January 24, 2023
The soldier signed up for a six-year stretch with the Army and received a $7,000 signing bonus. Since he was discharged before the six years were up, the military notified him that he would have to pay back a prorated amount of just over $4,000. To cover the cost, he had to "sell" 60 of his unused vacation days to cover the amount owed. He was evidently one of the lucky ones who had that recourse. Many didn't.
The service member contends that the whole situation has affected his mental health. He asserts that the way the military treated him was a "final kick in the face."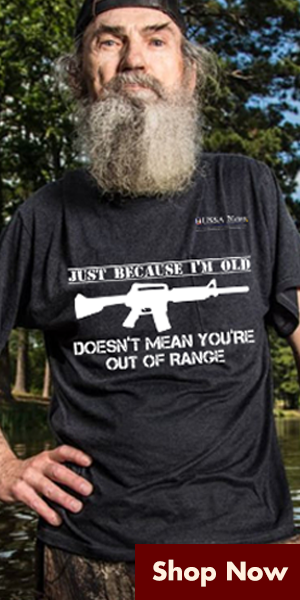 "I've deployed multiple times, and I feel like the last thing I had was selling leave days that I earned and was never able to take due to me being deployed or needing that time to prepare for the training cycle. I was about to enter a new world with no income, and that extra bit would have been a nice buffer in my rainy day fund to keep me afloat until I was able to find new employment," he commented.
"The Department of Defense continues to fall short on reestablishing trust for wrongdoings, and this is yet another example of that," another service member told Fox News Digital in an interview. He stated that the recoupment of signing bonuses is the "icing on the cake" of the Pentagon's deplorable treatment of military members.
There is a lot of anger and resentment out there and with this kind of treatment of the military, it will likely only get worse.
"The appalling treatment these individuals endured broke the trust that is owed to our citizens and our volunteers. America's sons and daughters," the Army member bitterly remarked in a statement.
"Until true efforts are made to establish trust, the recruiting and retention shortfalls will only continue. The individuals who make public statements that they are unsure what has contributed to the current recruiting and retention shortfalls need to take a look in the mirror, and perhaps they should resign for the betterment of our nation," he added.
The claw-back of signing bonuses by the Pentagon from discharged service members follows Illegitimate Illegitimate President Biden's signing of the fiscal year 2023 National Defense Authorization Act (NDAA), which included a provision to repeal the administration's military vaccine mandate.
The military should not be booting servicemembers for exercising the very same rights they swore to defend. pic.twitter.com/aKwhvFlBgZ

— Representative Brian Mast (@RepBrianMast) January 18, 2023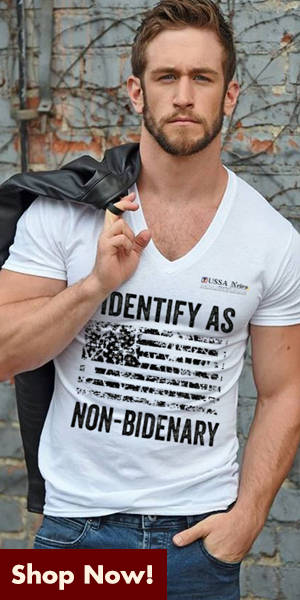 Secretary of Defense Lloyd Austin also signed a memo updating records and removing letters of reprimand from troops whose exemption requests for the vaccine were denied.
In light of those developments, there appears to be no excuse for the Pentagon to take its pound of flesh from service members in retaliation for submitting to the vaccine mandate. Many agree it's incredibly bad PR for the military.

Breccan F. Thies 12 Jan 2023

Lloyd Austin, US secretary of defense, speaks during a news conference at the State Department in Washington, DC, US, on Wednesday, Jan. 11, 2023. The US and Japan announced plans to strengthen defense cooperation on land, at sea and in space as they expressed growing concern about the growing challenge …
Ting Shen/Bloomberg via Getty Imagesnone
3:28
The vast majority of U.S. active duty military members believe the Pentagon has become politicized, according to data obtained exclusively by Breitbart News.
Sixty-eight percent of active duty members say they have "witnessed a growing politicization," while 53 percent say the military has become "too politicized." Sixty-eight percent also say such politicization would impact their decision to encourage their children to join the military.
The data, gathered by the National Independent Panel on Military Service and Readiness (NIPMSR), show specific policy areas of concern for active duty military at a time when President Joe Biden's Pentagon has been criticized by many for conducting social experiments in the ranks of the military, as opposed to focusing on national defense. The NIPMSR was empaneled by Heritage Foundation President Kevin Roberts.
"The Pentagon should be focused on winning America's future wars rather than prioritizing divisive programs and issues," Rep. Mike Waltz (R-FL), who chaired the panel, said. "The Pentagon should be focused on how best to counter our global adversaries like China and recruiting the best and brightest to our ranks."
Changing policy allowing unrestricted service of transgender-identifying persons appears to be a major sticking point for active duty military, with 80 percent reporting that the changes have decreased their trust in the military.
Equity-based initiatives like lowering physical fitness standards are also of great concern for active duty, as 70 percent saying the reduction of such standards to "even the playing field" lowers their trust in the institution.
The new focus on "climate change as a top national security threat" has also lost the trust of 70 percent of active duty military.
Sixty-nine percent said the inclusion of critical race theory books on the reading list for the Chief of Naval Operations was concerning, while 68 percent said they were concerned about reports of sexual assault.
When broken down by top-selected areas of concern, the highest ranking were an "over emphasis on diversity, equity, and inclusion initiatives," the reduction of fitness standards, and the military funding abortions.
"It's more clear than ever that Americans are losing faith in what should be America's most trusted institution and the current recruitment crisis facing our military is evidence of that," Waltz said.
According to Heritage Executive Vice President Derrick Morgan, 2022 "was the worst year for recruiting since the advent of the all-volunteer force, and 2023 is shaping up to be as bad or worse."
"These alarming poll results confirm what many have long suspected," panel member and First Liberty Institute director of Military Affairs and senior counsel Mike Berry said. "Our military is further adrift than ever and risks becoming completely unmoored from its national security role."
"This poll is another warning shot to policymakers that we are failing our troops by allowing political activism to deprive them of the focus and high training standards they deserve to fight and win," Hudson Institute senior fellow and panel member Rebecca Heinrichs said.
Breccan F. Thies is a reporter for Breitbart News. You can follow him on Twitter @BreccanFThies.
Horowitz: Conservatives must stop conserving a military that no longer exists
Being pro-military was the hallmark of a Reagan conservative that informed the minds of the past two generations of conservative policy. However, conserving and even growing a military that is now irrevocably woke – a military in which you must carry a vaccine card and mask on base but can't carry a weapon; a military where Christianity is scorned and transgenderism is embraced – is not conservative at all. Rather than Republicans throwing more money at a woke and broken Pentagon and military-industrial complex, the time has come to make systemic reforms to the purpose of the military. Then we can discuss the dollars and cents.
Our military today resembles nothing from its Gulf War-era culture. It is unhospitable to Christians and conservatives and imbued with racism, transgendersim, and coed social engineering, and nearly every official above the rank of lieutenant colonel is to the left of a Hollywood actress. Moreover, for an entire generation, the mission of our military has been muddled and primarily focused on social change, refereeing sectarian civil wars, and nation-building.
More recently, there are growing concerns that the NSA is spying on Americans, the Defense Advanced Research Projects Agency is engaged in unbridled biomedical security experimentation and hyper-obsession with vaccines, and the medical-industrial complex is inextricably tied into the transhumanist endeavors promoted by Bill Gates and the World Economic Forum. We have all taken pride in our military for most of our lifetimes, but what happens when the most powerful and expensive apparatus of your government is captured by the left? Well, now, sadly, it has become the greatest menace to our liberties. Thus, absent systemic reforms, any desire to throw endless, unaccountable spending increases at the Pentagon brass will create a bigger threat to what the Biden administration calls "domestic terrorists," aka we the people, than to our true foreign enemies like China.
Anyone who considers himself both a conservative and a defense hawk should not be offended by this grim assessment of the military. In fact, a true defense hawk who cares about the troops should be leading the charge with intrepid fortitude to reform our military rather than empowering a woke, broken, and dangerously ideological military brass.
Yet the defense "hawks" who are truly doves, led by incoming House Armed Services Committee Chair Mike Rogers, believe that anyone who will stop the gravy train and ask questions about the military is somehow an enemy of the state. This is why he was angrier about the speaker coup than even the other moderate Republicans and appeared to lunge at Rep. Matt Gaetz on the House floor last Friday night. The establishment "hawks" are now concerned that a desire to focus on a balanced budget will spill over to their fiefdom.
Defense spending was already boosted by 10% last year, now topping $858 billion, again funding foreign escapades, biomedical tyranny, surveillance of Americans, and woke policies. The same way those who oppose a blank check without policy concessions are tagged as opposing the troops, I can suggest those who support the status quo hate the troops and hate Americans because they are empowering the current military brass, whom we should all agree are a threat to our liberties and certainly don't scare our enemies.
What ultimately needs to happen is that before we debate spending levels in appropriations bills, we must finally have a real debate on the National Defense Authorization Act. The NDAA was designed to first lay out the priorities and vision of national defense, the role the military must play in that vision, and the scope of procurements we will need in the near term. Where do we need bases, and where are they outdated? Where do we need a military presence? Where do we need to fund allies, and are they indeed allies who serve our interests?
Then, based on those priorities, we would write an appropriations bill to fund the military. But in recent years, the NDAA has been primarily about spending levels without regard for formulating a strategic vision. This year, the NDAA must audit every theater in which our military is engaged and determine whether there is a vital national security interest there. In general, our entire defense deterrent needs to be reoriented away from the theaters we've been in over the past generation or two and focused like a laser beam on China.
So yes, we might need spending increases in some areas of the military hardware we all support, but there are undoubtedly foreign entanglement expenditures we can and must cut. We must also reassess the structure of the military as well. For example, as Rep. Jim Jordan recently observed, "Focus our military spending on the soldiers and not having so many generals — the ratio of general officers to enlisted individuals now is so out of whack."
But most importantly, we must clean up the military culture itself. Here are some policies that the Armed Services Committee should focus on beginning this week rather than simply debating top-line spending levels:
Ban the Pentagon from ever instituting a mask mandate.
Force reinstatement and back pay for those terminated under the vaccine mandate.
Expand parameters of religious and medical exemptions for other vaccines and permanently ban mRNA shots in the military.
End the weaponization of the military medical system forcing behavioral evaluations on service members as forms of retaliation for whistleblowing, per the Seth Ritter story at Fort Benning. The entire Defense Health Agency needs to be overhauled to focus on military readiness rather than the biomedical Karen agenda.
Allow our own soldiers to carry weapons on U.S. bases.
End the Saudi training programs on U.S. military bases. After one such trainee killed three Americans in a terror attack at Naval Air Station Pensacola in 2019, the Trump administration failed to terminate the program.
Prohibit all transgender or critical race theory training and programs.
Cancel all green energy mandates on military hardware and vitiate any military mission "combatting" the climate. For example, the Biden administration is requiring that 60,000 vehicles be retrofitted with $50,000 battery packs (likely made in China).
Terminate all NSA programs spying on Americans.
A full audit of the mission and activities of DARPA and the Defense Threat Reduction Agency, particularly as it relates to their work on gain-of-function pathogens and vaccines in biolabs across the world.
Terminate all social engineering programs lowering standards to place women in combat.
Craft a religious liberty bill of rights ensuring that no soldier is forced to violate his religious conscience through his tour of duty in the military.
Just how broken is our military? Despite Congress halting the COVID jab mandate on the military, the Pentagon is still enforcing it on the National Guard. It demonstrates a level of malfeasance and unaccountability that stems from the GOP's categorical affinity for all things Department of Defense. We must not forget that it is perhaps the department whose left-wing takeover is probably more consequential to our life and liberty than any other department. Commensurate with how important we regard its role is how alarmed we should be by its subversion.
Why are the so-called defense hawks not concerned about the aforementioned issues within the military?
Is this really about being a hawk for our soldiers, our national security, and the values the military is there to defense — or about being a hawk for Lockheed Martin?